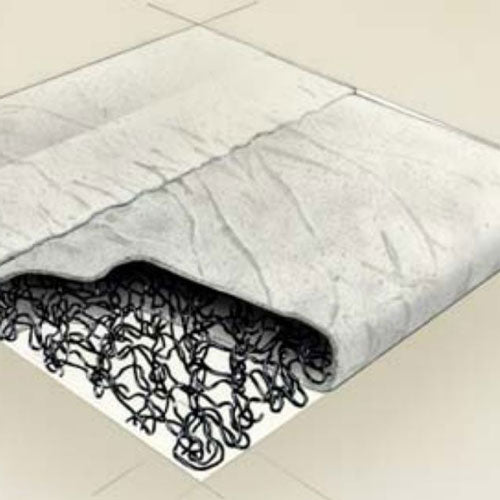 Artificial Turf Drainage Mat
FREE SHIPPING
The artificial turf mat is the solution for drainage of playgrounds or sports fields. The mats come 12-inches wide and 1-inch-thick and are designed as a horizontal sheet drain placed under the artificial turf or grass.

Each turf mat has an impressive compressive strength of over 10,000 lbs. psf. Making it able to support the weight of trucks and other vehicles. Inside each mat is a nylon mesh core matrix that is largely open space to enable optimized water discharge. Around the outside of each mat is a geotextile filter fabric. This fabric serves as a separation layer to prevent dirt and debris from clogging the drain helping ensure the turf area stays dry.

Turf mats are commonly used with synthetic grass, under athletic fields, playgrounds, dog parks, and putting greens.