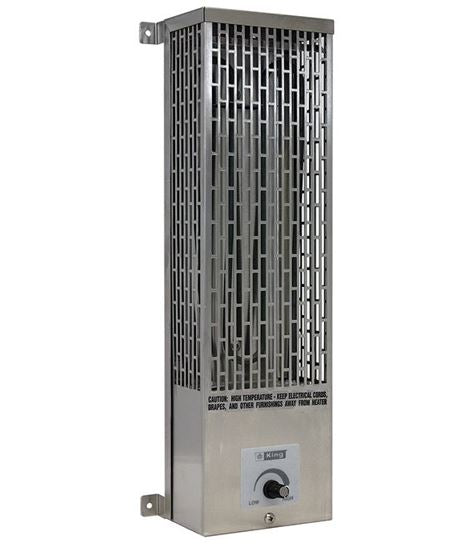 Backflow Enclosure - King U12100-SS - Safe-T-Cover
FREE SHIPPING
This King U12100-SS is a wall mounted heater that produces 1000 watts of heat and includes a built-in thermostat. This heater meets the "damp" requirement of ASSE 1060 Class 1 for use as freeze protection.
***CAN ONLY BE SOLD FOR A SAFE-T-COVER BACKFLOW ENCLOSURE. MUST VERIFY MODEL # AND SERIAL # OVER THE PHONE FIRST. ALSO, PLEASE CONFIRM YOU HAVE THE CORRECT WATTAGE HEATER FOR YOUR ENCLOSURE. THIS INFO CAN BE FOUND ON EACH ENCLOSURE PAGE.***
Scroll down to view complete selection of backflow enclosures.