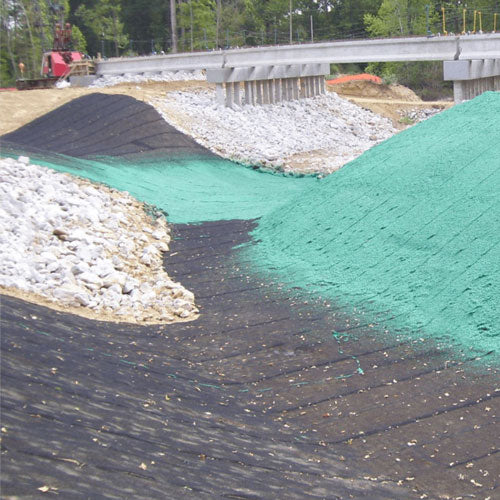 Erosion Control Matting - Permanent
FREE SHIPPING
Erosion Control Matting is the ideal turf reinforcement erosion control solution. This three-dimensional matting is made of continuously bonded nylon monofilaments that provide an empty matrix for soil and plants to take root.

This erosion mat is a lightweight open structure, with a 90%+ open matrix for soil vegetation growth. The open matrix is the most effective design for supporting hillside soil stabilization as both the soil and roots have space to expand and fill the area within the buried mat. This TRM is UV stabilized able to withstand the sun and is easy to install as it conforms to any landscape and soil type.  

The goal of Erosion Matting is to swiftly build up plant growth and enable a place for the vegetation roots to set in and secure the soil. Grass roots are fantastic at holding hillside slopes in place and mitigating high-flow water run-off leading to erosion.