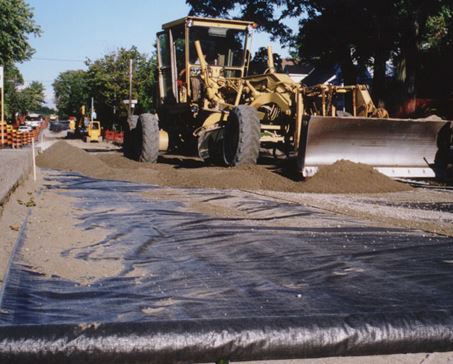 Geotex 315ST - Woven Geotextile Fabric - 17.5' x 258'
FREE SHIPPING
Geotex 315ST is a Woven geotextile that is manufactured with high tensile strength and low elongation to provide dimensional stability and deliver superior load distribution, reducing rutting and extending the life of paved and unpaved roadways.

This fabric meets AASHTO/NTPEP standards.
NOTE: Solmax (Propex) branded products are ineligible for return or order cancellation once the order has been shipped. If you would like to purchase an equivalent fabric which is eligible to be returned with a standard restocking fee please give us a call at (800) 583-4891.