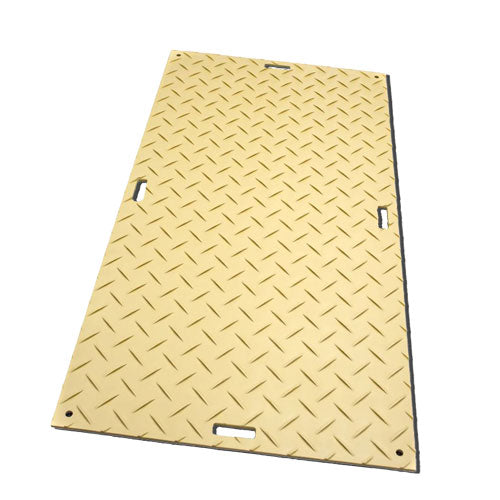 Ground Protection Mat - 4' x 8' - Tan
FREE SHIPPING
Ground Protection Mats are the ideal solution for preventing accidental soil and turf damage from equipment/ vehicles during construction or landscaping projects.

Each 1/2" thick made is constructed of durable HDPE Plastic and is engineered to last up to 5 years of heavy use.

These mats improve safety by increasing traction for equipment while also reducing rutting and mud at a project site.


***Minimum Order = 14 Mats***