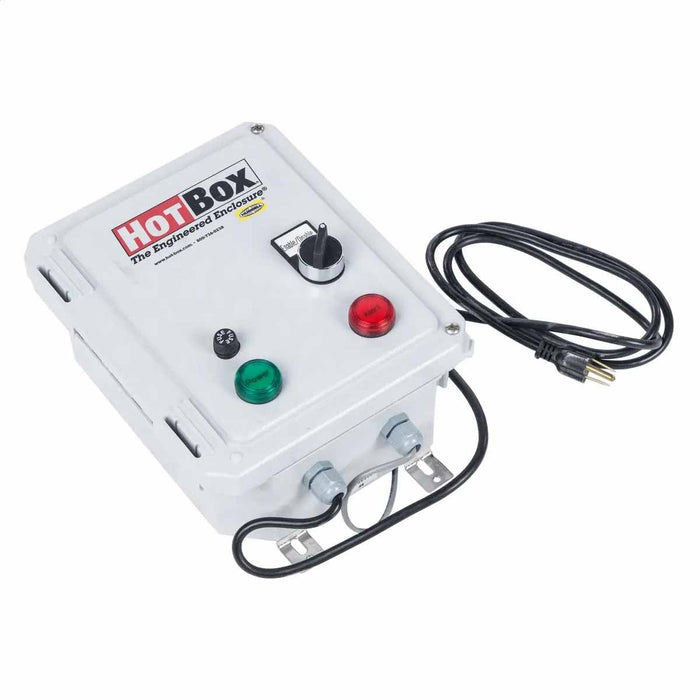 Hot Box - Strobe Power Loss Alarm - C002352
FREE SHIPPING
Consists of the cabinet, battery, battery charger, relays, amber strobe light, six foot power cord and plug.
Designed to activate the strobe light if the enclosure loses electrical power.
With a fully charged battery the alarm should activate for a minimum of six hours or until deactivated.
Alarms operate on 120V, single phase service and plugs into a G.F.I. receptacle.


-
- Weight:
16 LBS