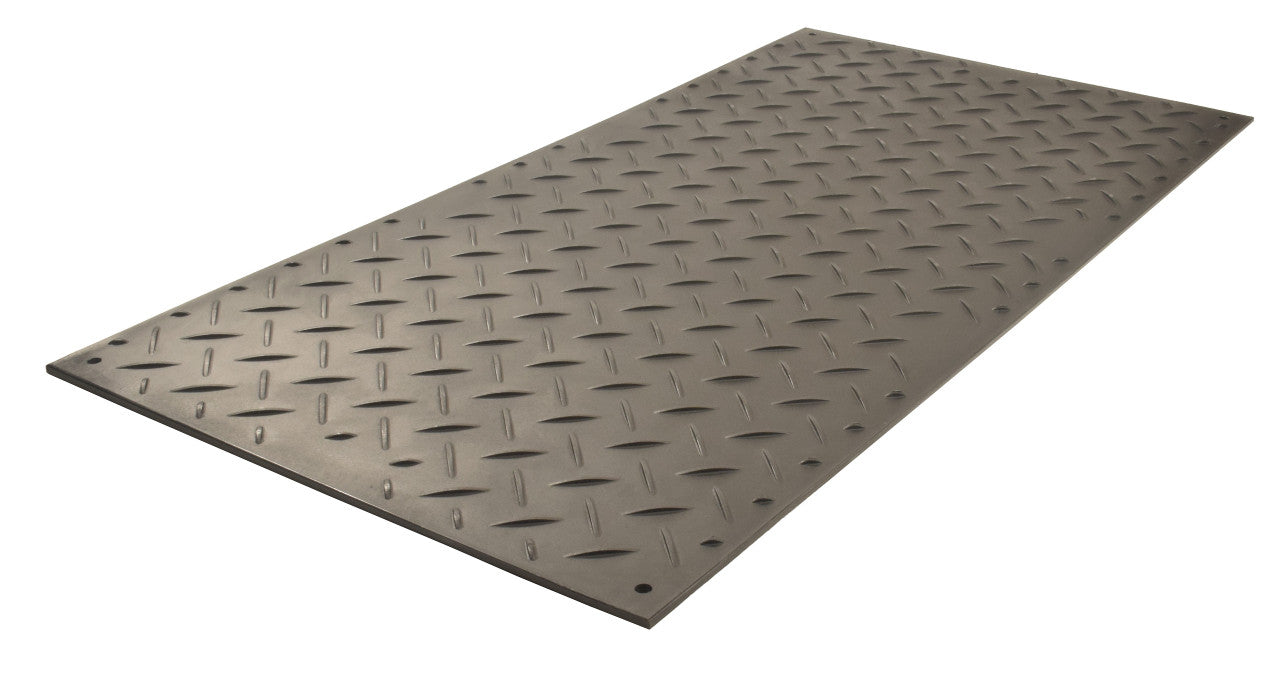 Alturnamats - 4' x 8' Ground Protection Mats
FREE SHIPPING
AlturnaMAT is a high load capacity ground protection mat. These mats are used over soft or sensitive ground conditions in the construction, civil engineering, groundwork, and events industries. These rugged mats are made of 0.5in. (12.7 mm) thick polyethylene.

AlturnaMATS® can withstand loads of up to 120 tons*, and its flexible construction means that these mats will follow the contours of the ground to deliver a highly effective access solution over undulating or sloping ground conditions. 

These mats can be connected together using our Turn-A-Links connectors to create a secure trackway or work pad.

***Minimum Order = 14 Mats***