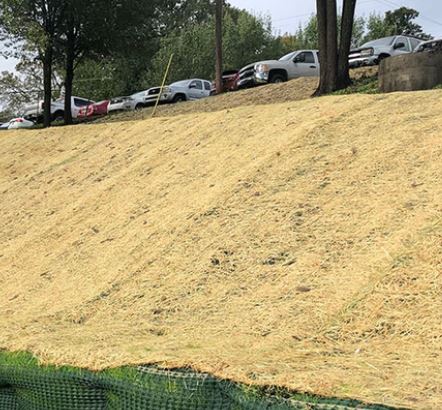 BABA Compliant Erosion Control Blanket - Made in USA
FREE SHIPPING
Our BABA Compliant Erosion Control Blankets, are made from a variety of organic and synthetic materials and are dimensionally stable reinforced rolled products. These blankets are made to hold seed and soil in place to protect the top soil and help establish seed germination and erosion protection.

***MINIMUM ORDER IS 25 ROLLS (1 Pallet)***
This fabric is produced in the state of Georgia, USA and meets BABA requirements.