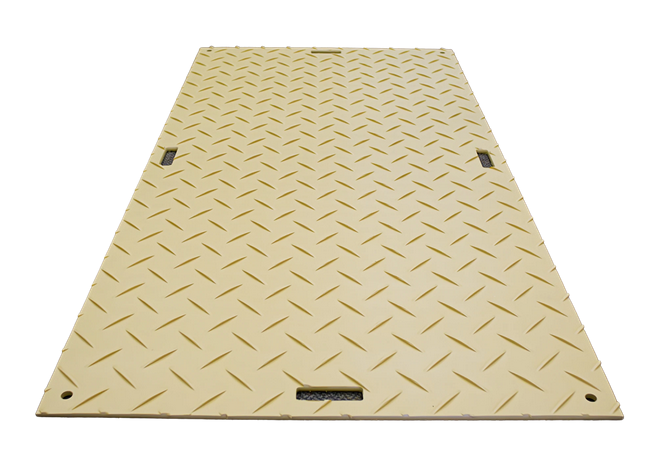 Bobcat Ground Protection Mats - 4' x 8' - Tan
FREE SHIPPING
Our Bobcat Ground Protection Mats are a heavy duty mat that are rugged enough to withstand 90 tons depending on the subsurface. These recyclable HDPE mats are lightweight so easy to move on the job site, waterproof and will not rot, crack or peel. These recyclable mats have an estimated lifespan of 10+ years. The mats help to prevent damage to the environment such as wheel ruts.

This product is flexible enough to bend without breaking and has grip for traction on both sides of the mat. The material in these mats includes special impact modifiers that include UV resistance and anti-static properties.

The Bobcat Ground Protection Mats are 4' x 8' with a half inch thickness. Applications include construction sites, temporary access roads and landscape job sites.


***Minimum Order = 14 Mats***