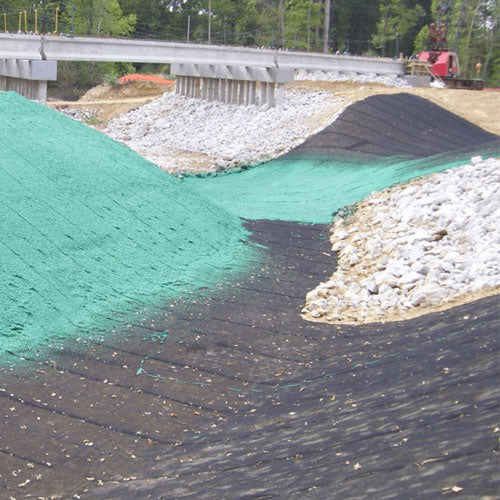 Erosion Control Mesh
FREE SHIPPING
Erosion Control Mesh is the ideal solution for hillside and embankment erosion control. This mesh is made to give a place for the soil and vegetation roots to take hold. The faster that vegetation can grow the better as erosion control blankets serve as a structure for roots can anchor too.

This erosion mat is made of a lightweight nylon monofilament. The design of the structure is mostly open space, with a 90%+ open matrix to enable grass and vegetation to work through the mesh and strengthen the soil.
The matrix mesh fabric is laid down on the hillside and can be filled with soil and seeded to encourage quick root development. This turf reinforcement mat by Enka is UV stabilized enabling it to withstand the elements and the sun.  

Erosion Control Mesh is great for applications like channels, slopes, sod underlayment, and gullies.