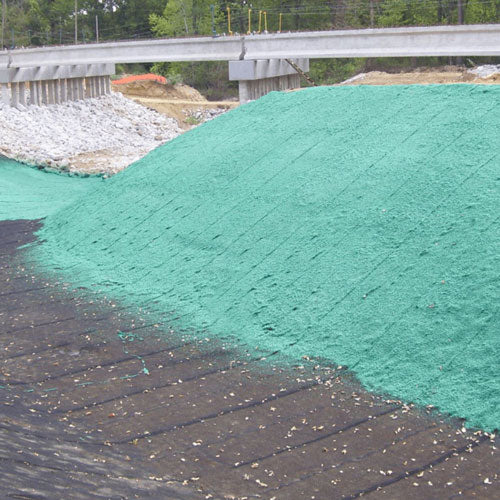 Erosion Control Netting - Commercial Grade
FREE SHIPPING
This commercial grade erosion control netting is a premiere hillside erosion control solution.  This netting is placed over the embankment soil and then filled and seeded to promote rapid vegetation growth. As the grass and vegetation grow the roots become further permanently entwined into the Enkamat netting and strengthen the slope against potential soil erosion.

Commercial Grade Erosion Netting is engineered from durable bonded monofilament nylon fibers. These fibers are a UV stabilized permanent reinforcement erosion control option and work on hillsides, embankments, gullies, and as an underlayment for sod installations.

The erosion netting rolls are easily installed and laid down on the soil. As soil and seed is placed over the mesh the fiber matrix encourages quick root development by giving them a space to develop without getting blown or washed away. This erosion blanket by Enka is UV stabilized and will stand up against the elements and direct sunshine.