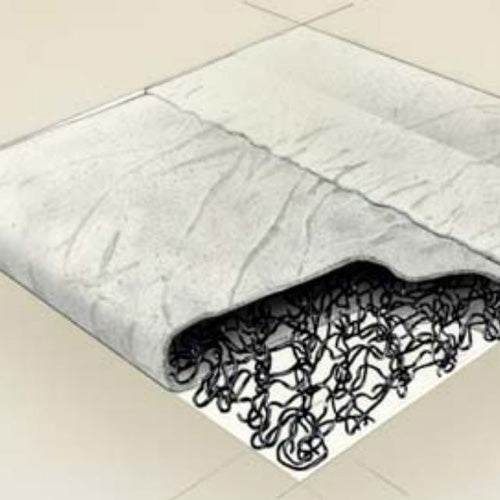 Field Drainage Mat
FREE SHIPPING
The field drainage mat is the ideal athletic field and playground drainage solution. Each 12-inch wide and 1-inch-thick drainage mat is placed under the turf spaced every 15 feet apart draining to the outside perimeter of the field. These durable mats are pressure tested and support up to 10,000 psf. Making them durable and able to have trucks drive over them during material delivery for the installation.

The advantage of the field drainage mat is that it lies horizontal and is wrapped in a geotextile fabric layer. This layer filters and protects the drain enabling soil, aggregate, or even crushed rock to be placed on top of the field drain without the worry of clogging.

The Enkaturf Drain is commonly used with artificial grass, or synthetic turf common to sports fields.