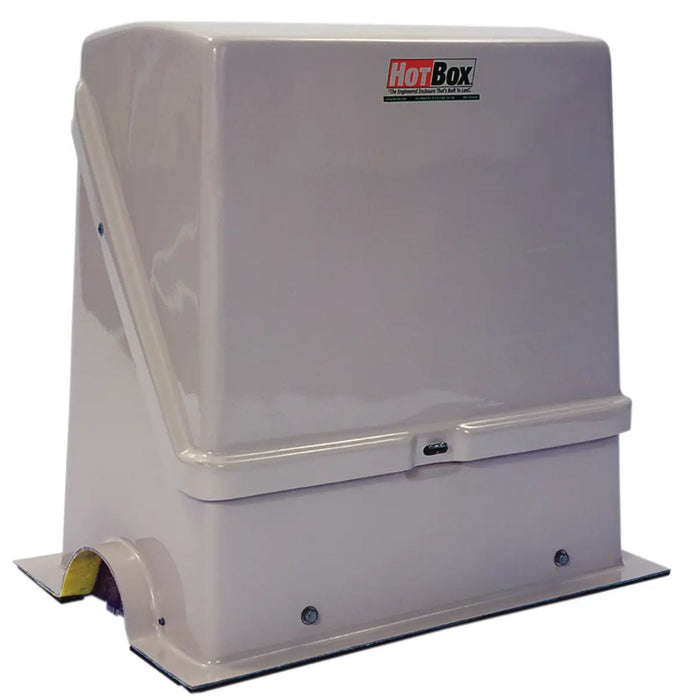 Hot Box Backflow Enclosure
FREE SHIPPING
The Hot Box backflow enclosure has a easy maintenance access with a flip top lid design. It is weatherproof and vandalism resistance with a overlapping lid seam design that helps keep vandals and mother nature out. It also includes a lockable top and steel anchors (padlocks are not included).

It is made of durable and corrosion resistant reinforced fiberglass. It has a smooth UV resistant gelcoat that provides a corrosion proof finish that both looks good and stands up to the elements.

It's superior freeze protection comes from the wall-mounted heater or self-regulating heat trace tape.
- Size: 11W X 19L X 22H
- Weight: 30 LBS