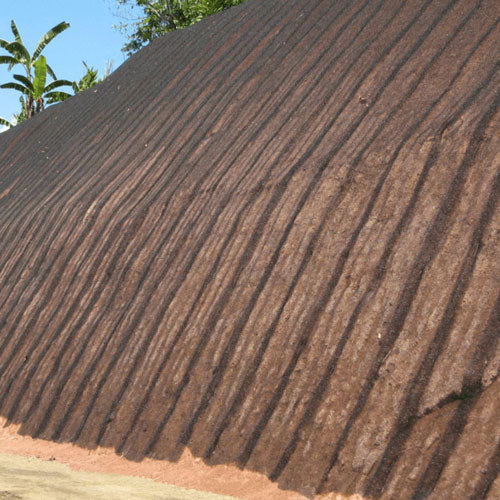 Rolled Erosion Control Mat
FREE SHIPPING
Rolled Erosion Control Mats are the ideal soil stabilization solution for hillsides and embankments. These mats are made of a continuously fused nylon fiber material. The mesh itself is made to encourage local vegetation to grow and take root so that the plant's roots can deepen and the root network will stabilize the soil. The rolled mats provide that structure for the plants to grow into. The structure also protects the germinating seeds from being blown or washed away during heavy rains or storms.

Each Enkamat roll is easy to install and will roll out to conform to the landscape. On dry slopes after rolling and securing the mats all you need to do is wait for the grass seed to grow and take root. If desired, you can seed or mulch to help speed along the process depending on the application.
 
These mats are very popular for residential hillsides, gullies, sloped embankments, and other erosion-prone locations.