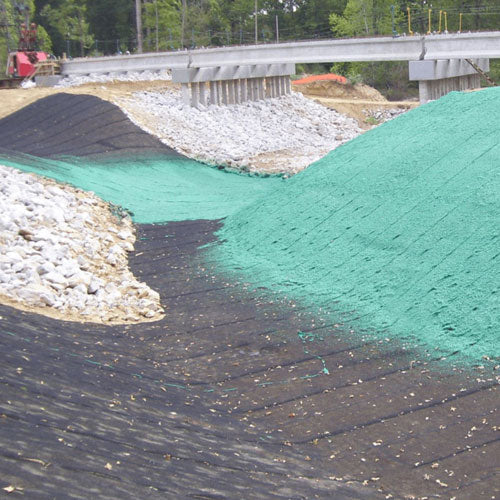 Turf Reinforcement Matting
FREE SHIPPING
Turf Reinforcement Matting is an ideal commercial grade erosion-control solution. This three-dimensional turf reinforcement media is engineered from continuously bonded monofilament polymers that enable a framework for hillside soil and vegetative roots to take hold.

This 95% open structure is extremely effective in supporting hillside stabilization because it provides space for the soil and enables roots a secure place to grow. Turf Reinforcement Mats (TRMs) are great for applications such as vegetated channels, hillside slopes, or even under sod.

The goal of this matting is to reduce both the speed of the wind on hillsides and the rate of water run-off going on. By slowing these elements, the matting protects the soil and budding plants so that over time the grass and other vegetation can assist in supporting the sloped areas.