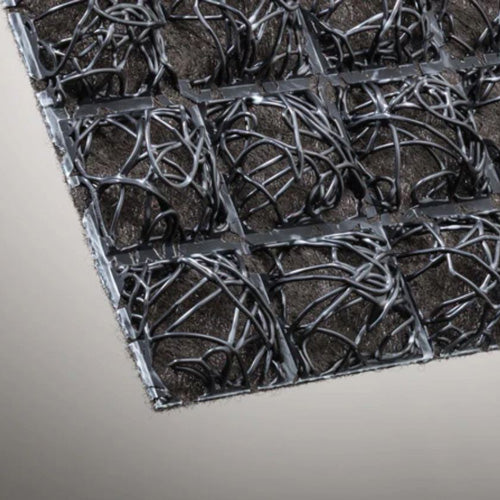 Drainage Mat Roll
FREE SHIPPING
The drainage mat rolls are the premier rooftop drainage solution. Each horizontal drainage mat is made of durable monofilament nylon fiber and provides a strong 3D mesh matrix preventing the pooling by draining water quickly, even under heavy loads.

Each drainage mat is applied over the rooftop surface and provides a protective layer that enables both drainage and breathability of roof membranes. The media mesh allows the water to easily flow without having the same maintenance as a typical roof drain. The geotextile fabric layer of the mat acts as a filter to keep dirt and debris from clogging.

Ideal for green roofs, flat rooftops, garden areas, under artificial turf, and under pavers.

Free Shipping

For more information and product-specific availability please contact us at (800) 583-4891