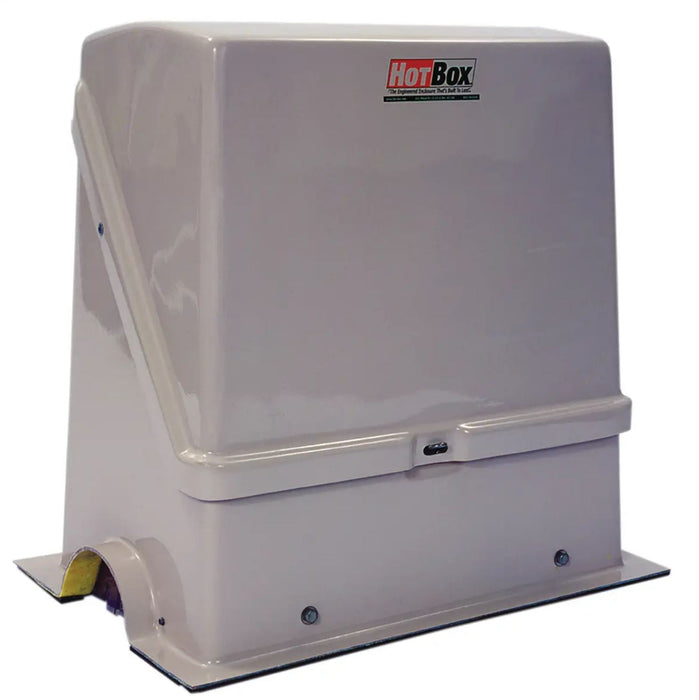 Hot Box - Flip-Top Fiberglass Heated Enclosure - HB1.5 - HF021033025
FREE SHIPPING
Easy Maintenance Access - Flip top lid design provides quick access.
Weatherproof & Vandal Resistance - Overlapping lid seam design helps keep vandals and mother nature out. Also includes a lockable top and steel anchors (padlocks are not included).
Durable & Corrosion Resistant - Reinforced fiberglass with a smooth, UV resistant gelcoat provides a corrosion proof finish that both looks good and stands up to the elements.
Superior Freeze Protection - Wall-mounted heater or self-regulating heat trace tape provides freeze protection.


-
Size:
21W X 33L X 25H
- Weight:
60 LBS